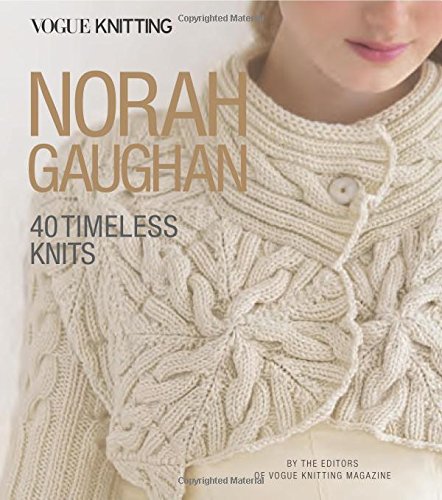 To the staff and readers of Vogue Knitting magazine, Norah Gaughan is nothing less than a giant, having contributed a massive body of work to the magazine over the past thirty years. This book was created to honor her achievements by compiling 40 of her most iconic knit patterns into one hardcover volume. Challenge yourself with these intermediate-level patterns and stretch the bounds of what you think knitting can be.

Official Rules for Giveaway:
Leave a comment on this review answering our question below.
Each comment will count as an entry, and one winner will be chosen at random after all the comments have been tallied.
The two winners will be announced here on this blog post as well as contacted by the email address provided. Comments posted after the announcement will not be counted.
Contest open to anyone 18+ in US and/or Canada
If you had to guess, how many items have you knit over the years?
**This giveaway is now closed**
Congratulations to Diane D. and Patsy C.! Enjoy your yarn and be sure to send us a picture of the things you knit from your new book!
Thank you all for entering our giveaway and stay tuned for more exciting opportunities to win!
Hardcover, 176Pages, $24.95, 978-164021027
From the October 2018 issue