Features
Patterns
Departments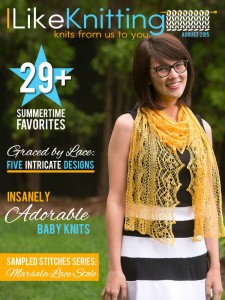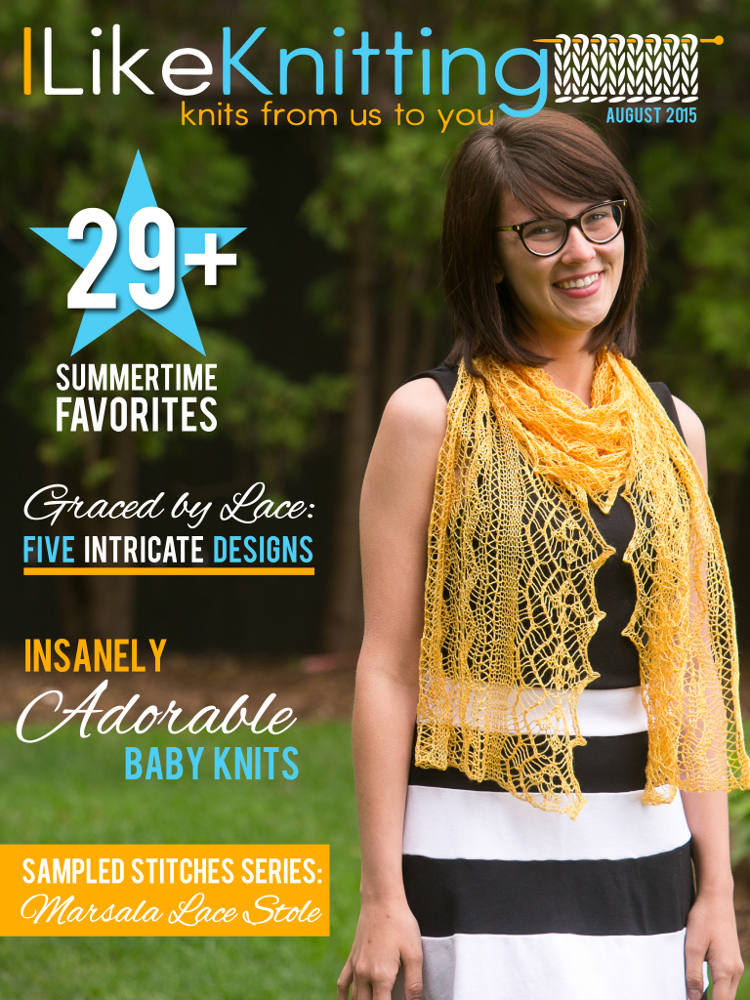 A Note from the Editor
Can you feel it? The wind is warm, carrying familiar scents of spicy BBQ and freshly mowed grass. The family is laughing, enjoying cool lemonade on the patio, while the younger cousins splash in the pool. Is there anything better than summertime?
One of my favorite summer memories brings me back to my grandma's house. After enjoying a fresh lunch of cucumber and cream cheese sandwiches, she sat me down on the sofa and pulled out her knitting basket. The basket itself had faded and parts of the woven texture were coming undone towards the edges. "I've been meaning to fix that," she'd say. Throwing something away—especially something that could easily be repaired—was never an option. This mentality is part of the reason she was so good at everything. She could embroider, sew, crochet—but most of all she loved to knit. And today was the day she was going to share her passion with me.
She pulled out a colorful skein of yarn from her basket, one she had made from tying various scraps together. It looked like a wooly kaleidoscope. For the next couple hours, she taught me how to cast on and how to knit. I spent the rest of the evening making my own very small (and very crooked) scarf. I was hooked. Now as an adult, I've made all sorts of projects, from lacy cowls to cute, pig-shaped slippers for my husband.
Since that day, I think of summertime as an opportunity to not only spend time with the people you love, but to also spend time doing the things you love.
That's why we're bringing you only the best summer projects. If you're searching for inspiring projects that capture all the beauty of the season, this issue has everything you need. From the delicate Earring Lace Summer Top to the striking Colors of the Sea Shawl, you'll discover beautiful patterns that will take your creativity to a new level. Don't forget to check out the Lemon Dipped Shawl and the Sunshine Bright Scarf, they're two of my personal favorites.
Have a wonderful summer,

Design submissions and article ideas should be sent via email to submissions@ilikeknitting.com