19 stitches, tips, tricks & more — plus project suggestions!
Dear Knitting Friend,
When's the best time to learn something new about knitting? Trick question; you know the answer. Any time is a good time to strengthen, improve, or expand your knitting skills. Step on the path to better knitting with Knitting Stitches, Tips, Tricks & More with tips, techniques, and patterns for knitters of all experience levels!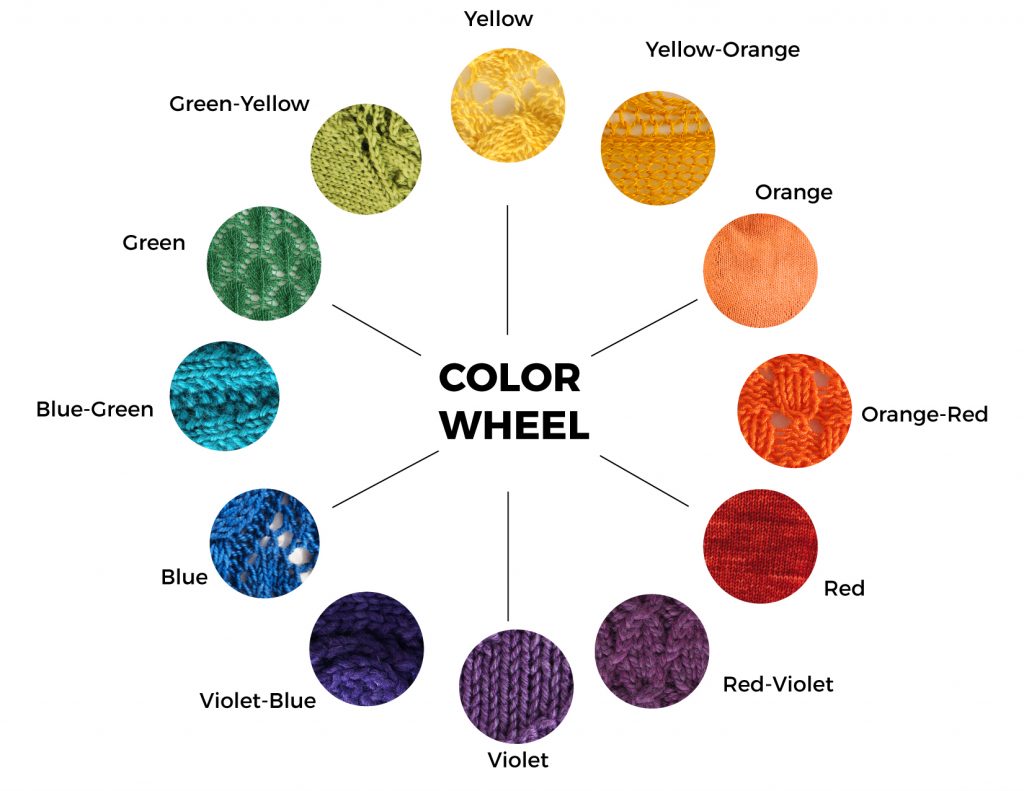 Knitting Tips and Techniques
Need some inspiration for your next project? Jump on the color wheel and learn the finer points of choosing your yarns in Yarn Color Theory 101. There are so many color combinations you can try, and this tutorial walks you through the steps to pick your favorite colorwork. Do you love lace, but you're not sure if you're ready for a knit lace project? Learn the Scenic Route Lace Knit Stitch to build your skill and confidence. A lot of knitting patterns include increases, and there are a lot of ways to handle increases in your knitting. We'll show you one useful increase technique in Make One: Knitting M1R and M1L Tutorial. If you don't already know this technique, now's your chance! This increase technique is easy enough for beginning knitters to pick up, so dive right in!  We also have a tutorial on How to Line a Knit Clutch, plus some perennial inspiration for you in How to Knit All Year Long.
Knitting Basics
Successful knitting all comes down to mastering the basics. New and experienced knitters alike will benefit from our Knitting Basics section. Review our tutorials on really useful basic techniques:
Slip Stitch
Knit Long Tail Cast-On
Knitted Cast-On
Knit Stitch
Purl Stitch
Three Needle Bind Off
Regular Bind Off
Joining Motifs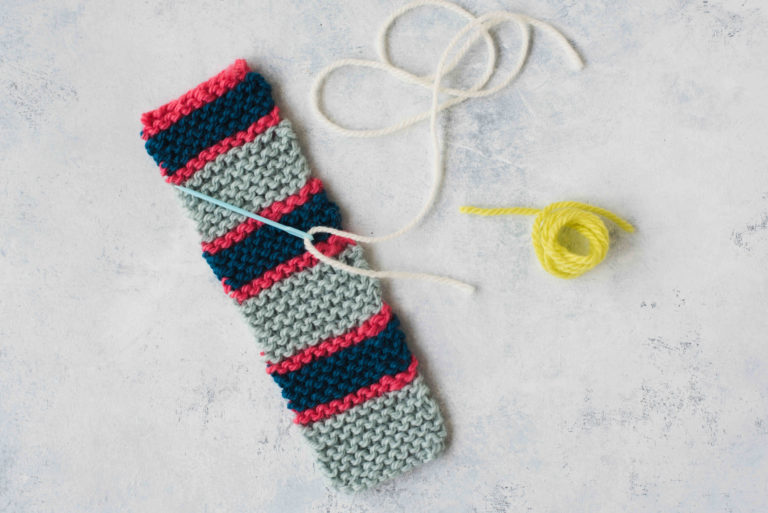 Knit Stitch Tutorials
Once you're comfortable with the basics, it's time to learn some new stitches. We have some great Knit Stitch Tutorials for you:
Mesh Lace Stitch Tutorial: This airy yet sturdy stitch is great for making cowls, scarves, and shawls.
Knit Kitchener Stitch Tutorial: Learn to join a knitted hem that gives you an invisible finish!
Knit Plaid Tutorial: Learn the secret to creating a lovely knit plaid cowl.
How to Knit a Bobble: Make your decorative embellishments beautiful and perfect every time!
How to Knit the Double Seed Stitch: This is an easy way to add intriguing texture to your knitted pieces.
Whatever your current knitting skill level, there's something new here to learn and basic skills to brush up on. Keep Knitting Stitches, Tips, Tricks & More handy for your next project!