From casual & comfy to bold & beautiful!
Dear Knitting Friend,
A knitted wrap is a basic wardrobe staple. But our wraps are anything but basic! Our That's a Wrap Collection has over dozen stunning wraps to spark your knitting enthusiasm. We have patterns that are cozy and colorful, light and lacy, practical and fantastical. Here's a sampling of what you'll find in our That's a Wrap Collection!
Creative colorwork
Take a classic plaid design up a notch with our Rowena Plaid Wrap. Knit this lovely wrap using stranded colorwork in two colors of worsted yarn. Embellish the wrap with fringe and French knot embroidery, and add a complementary backing. Then knit an antique-style cabled belt to finish the whole thing off. The result is stunning!
Brioche is a fabulous technique with plenty of potential. We have you covered with the Color Me Plaid Brioche Wrap. This brioche wrap features a fully reversible syncopated 4-color brioche design. Color changes are easy to remember, with garter stitches punctuating the shift. When you're done, give the garter stitches a little decoration, with strands of purple yarn drawn through the purl bumps. You'll want to keep this piece in the front of your closet!
You always want to keep a shawl on hand for whenever the weather turns chilly. You'll love the muted colors of the marled circles in our Bubble Knit Wrap. This pattern uses a technique that's an alternative to intarsia colorwork, with no separate bobbins required!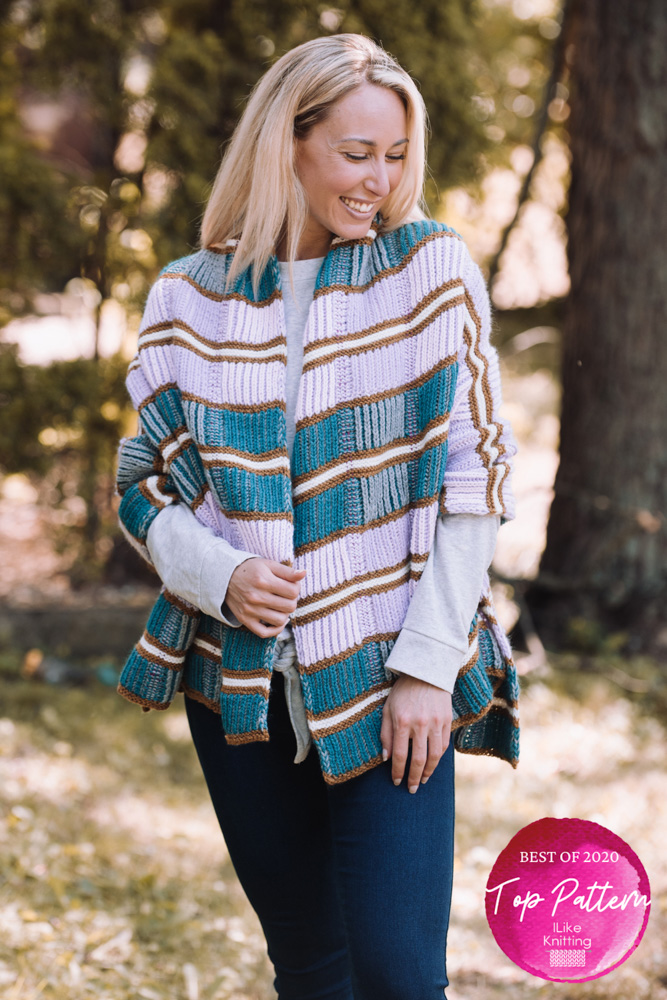 Clever construction
February's birthstone comes in a wide range of tones, from palest violet to deepest purple. Someone you know (maybe you?) will love the look and feel of our Amethyst Keyhole Wrap, with it lacy wave pattern and dramatic keyhole that will keep the wrap snug on your shoulders. No matter who you make this for, you know it will be a perfect fit!
Our Victoria Threaded Wrap features a secure way to keep the wrap on your shoulders. This is where simple construction meets sophistication. The best part? This is a beginner-friendly project! Pick your favorite yarn and create your own show-stopper piece!
Alluring lace
We can all use a change of scenery sometimes, and our Change of Scenery Wrap provides just the right touch with two different lace patterns. You'll love the drape of this wrap, complete with fringed ends. Our Blueberry Lace Wrap has a lovely lacey feel in a pattern that can go from daytime accessory to evening focal point. Our Arbor Wrap features a lovely lace pattern that creates a mesmerizing fabric. The lovely edging just adds to its beauty.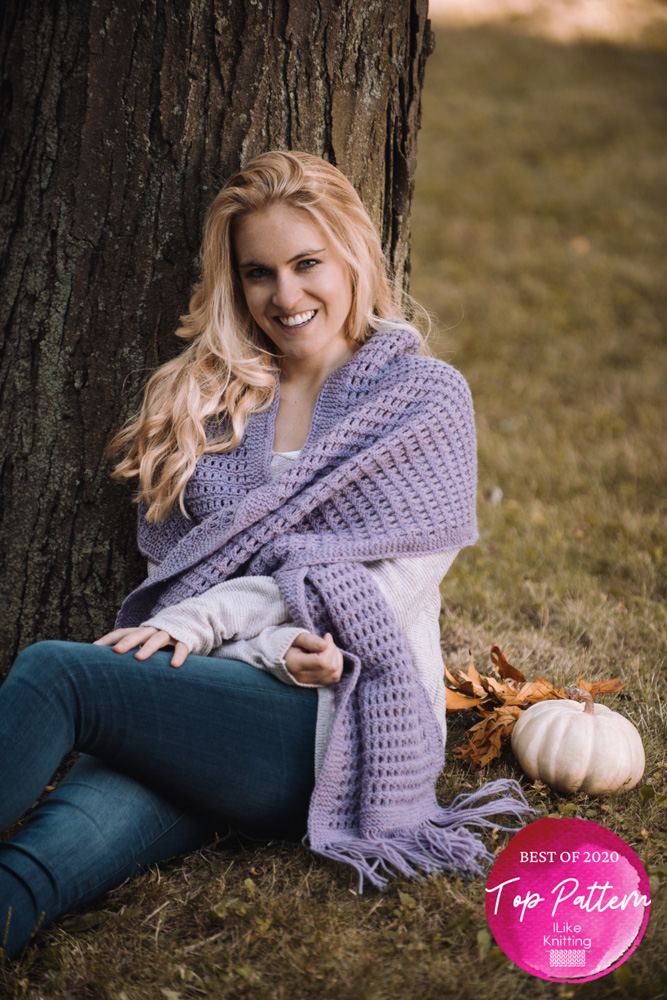 Marvelous motifs
Wrap yourself in the feel of the tropics any time with our Monstera Wrap. This pattern is fully repeatable from all sides, and it's reversible, too! You'll love the look of these big, swaying leaves in this wrap that's like no other.
For fans of the fantastic, work up our Garnet Wrap. This oversized wrap has the image of a dragon holding its treasured gem.
Just great color
The Sweet Cinnamon Wrap will keep you cozy in style all through fall and into winter. This is a great project for newer knitters, with clear charts and patterns to increase confidence row by row. Our Alyssum Wrap is a double-sided pattern that always stays flat. Add fringe for extra drape and flow.
So many textures! So many choices! Our That's a Wrap Collection has you covered with these projects and more. Which one will you cast on first?