Enter to win the yarn to make your own Musquée de Provence Shawl! The Musquée de Provence Shawl is knit from top to bottom, starting with a garter tab cast on. Yarn over increases border the edges and frame the spine of this triangular shawl. Take a deep breath of cool autumn air with this shawl draped across your shoulders or wrapped around your neck. Multiple textures accentuate color changes through the shawl, including garter, stockinette, seed and ribbing stitches.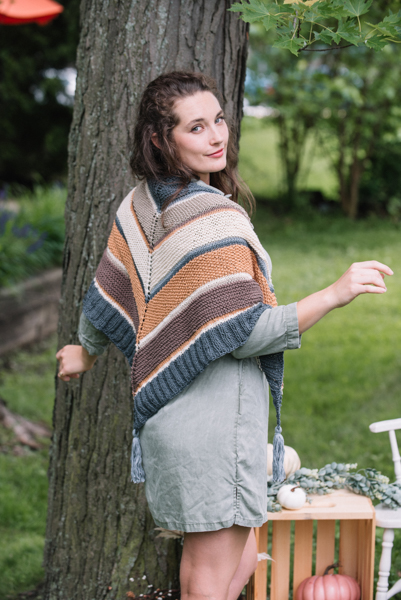 Congratulations to Karen S. of New Jersey! Enjoy your yarn and be sure to send us a picture of your Musquée de Provence Shawl should you choose to make one!
Thank you all for entering our giveaway and stay tuned for more exciting opportunities to win!