Hi knitters! This is Jessica from Mama In A Stitch blog, and I'd like to share a pattern with you for a "sunny" little dishcloth.  During the warmer months of the year, it's nice to have easy, small projects to throw in your bag to take the pool or on vacation. This is a super simple pattern that results in a pretty washcloth that you could be used to brighten up a bathroom or kitchen.  While I've used shades of yellow here, you can certainly use whatever colors that you prefer.  Feel free to use colors that match your kitchen.  These also make great hostess gifts, so get ready to get knitting!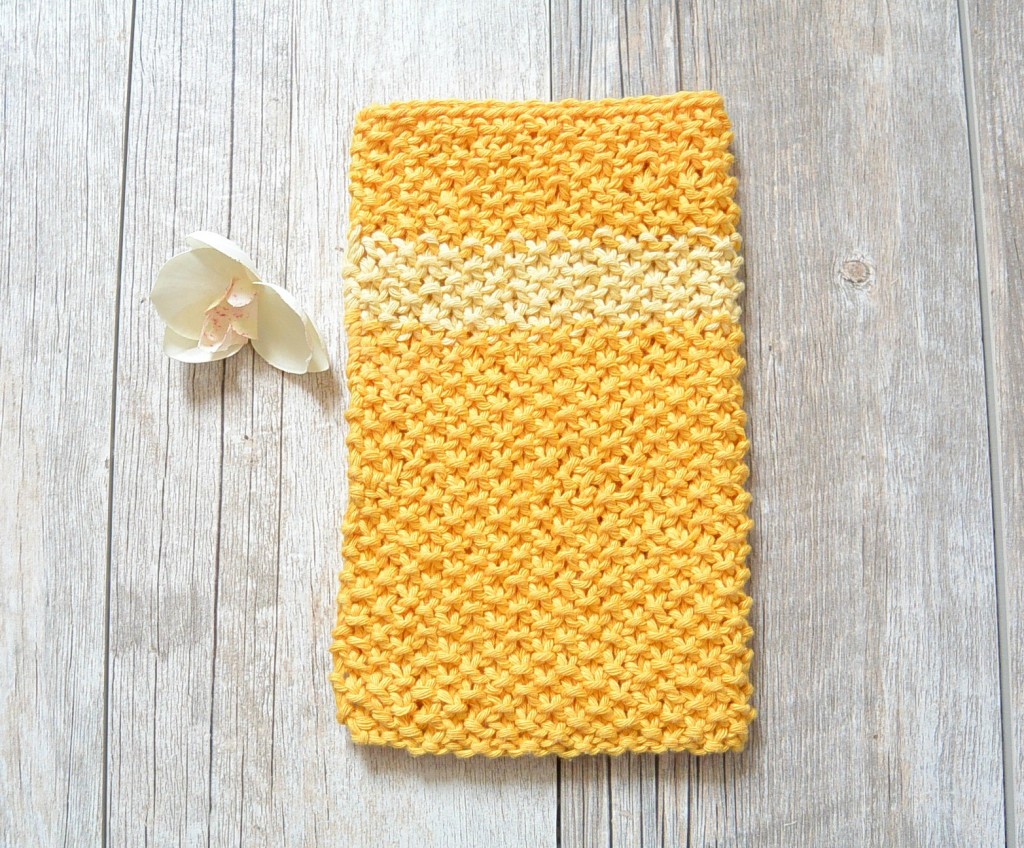 Isn't the texture wonderful? This is why I love the seed stitch. It's so simple, yet gives you a beautiful looking fabric.  The little nubs from this stitch are also great to scrub dishes with.
Notes:
This dishcloth is made with the seed stitch (Alternate the knit and purl stitches across the row. You will be knitting the purl stitches, and purling the knit stitches.)
I use cotton yarn for dishcloths and washcloths because of it's ability to absorb.  It also feels nice on the skin!
Gauge isn't important here, which makes this project even easier!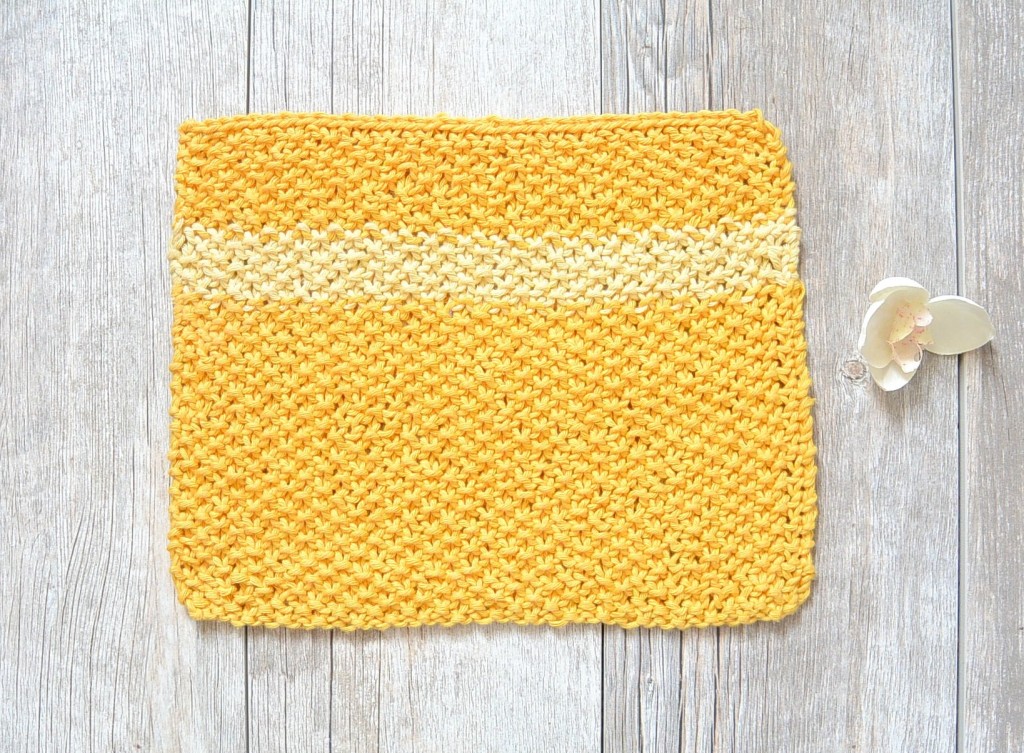 You will need:
One skein of Drops Paris 100% Cotton in Strong Yellow or comparable worsted weight cotton yarn (Main color)
Small amount of Drops Paris 100% Cotton in Light Yellow or comparable worsted weight yarn (Contrast color)
US Size 7 Knitting Needles
Tapestry Needle to weave in ends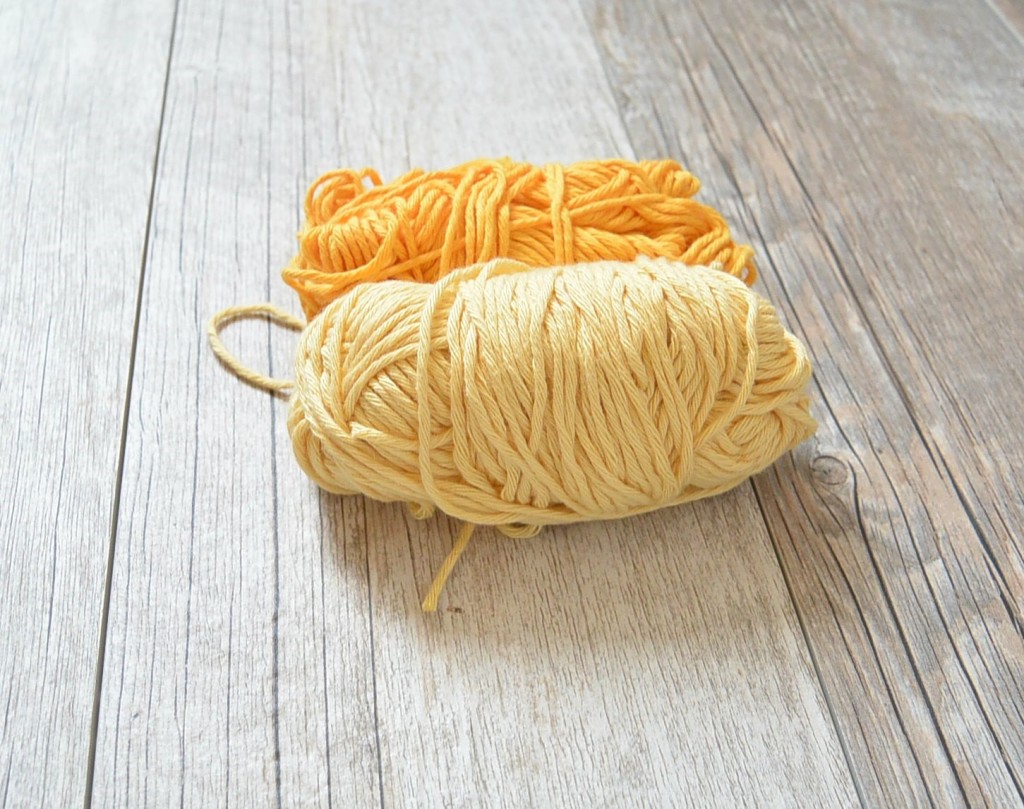 This cotton is so incredibly soft. Perfect for a nice dishcloth!
Pattern:
Cast on 37 stitches
Row 1: K1, p1 across row
Repeat row 1 until piece measures 6"
Change color to light yellow
Repeat row 1 for 1"
Change color to main color
Repeat row 1 for 2"
Cast off
Weave in ends
The dishcloth/washcloth should measure approximately 9"X9" but may be slightly different depending on how tight or loosely you knit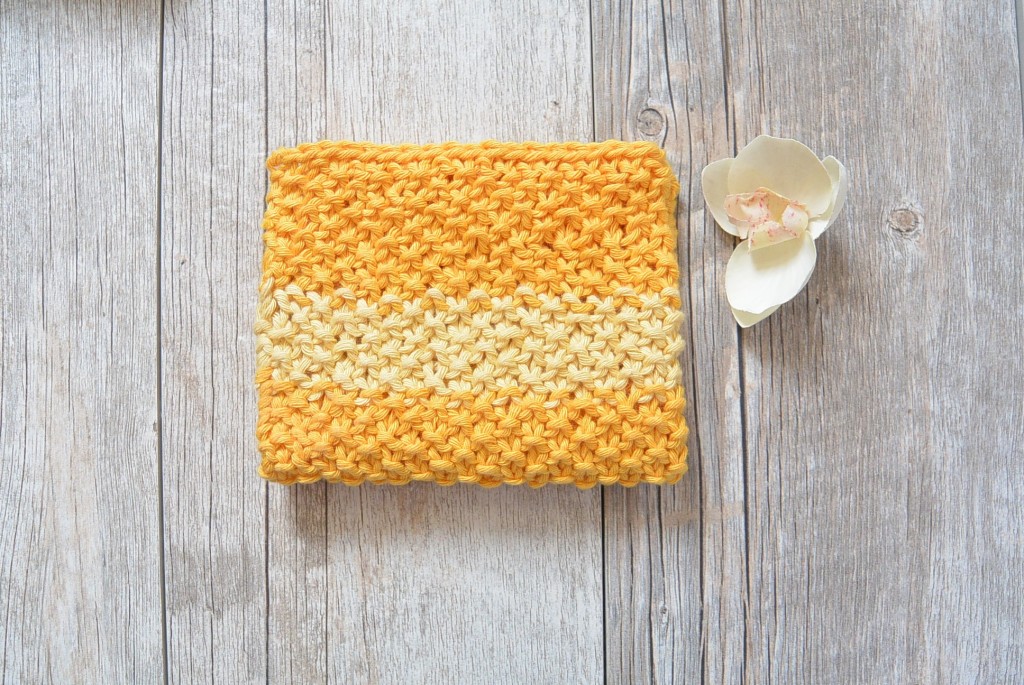 Have you tried the seed stitch before?  Such a wonderful stitch that doesn't take much thinking. Perfect for easy summer knits!
I hope you enjoy knitting your Sunshine Dishcloth!